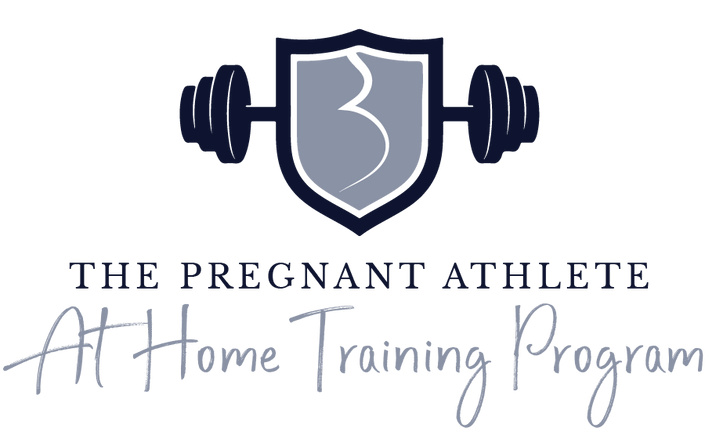 The Pregnant Athlete At Home Training Program
A DONE FOR YOU EXERCISE PROGRAM THAT WILL TAKE THE SECOND GUESSING OUT OF YOUR WORKOUTS AND GIVE YOU A HEAD START ON YOUR POSTPARTUM RECOVERY AND FITNESS
Want To Continue Your Workouts Through Pregnancy But Not Sure How To Adjust Them To Keep Your Body And Baby Safe?
---
The Pregnant Athlete At-Home Training Program is a done-for-you exercise program that will take the second guessing out of your workouts and give you a head start on your postpartum recovery and fitness.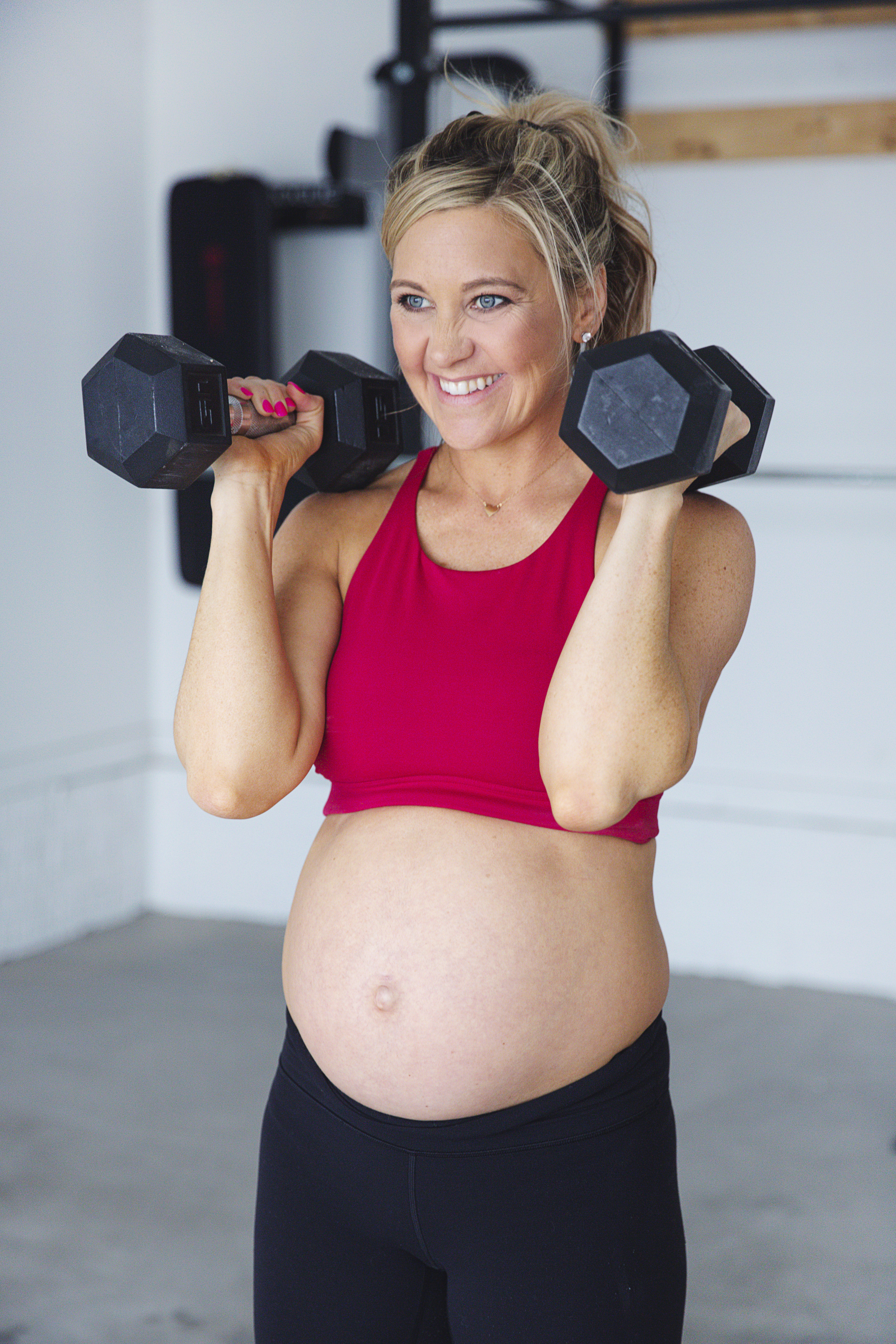 Program Includes:
4 workouts per week (36 workouts in all)
Workout Calendar
Strength, conditioning, cardio and interval style workouts
Video demos for each exercise
Built In Exercise Modifications (Take The Guesswork Out Of It)
Meet Heather & Bri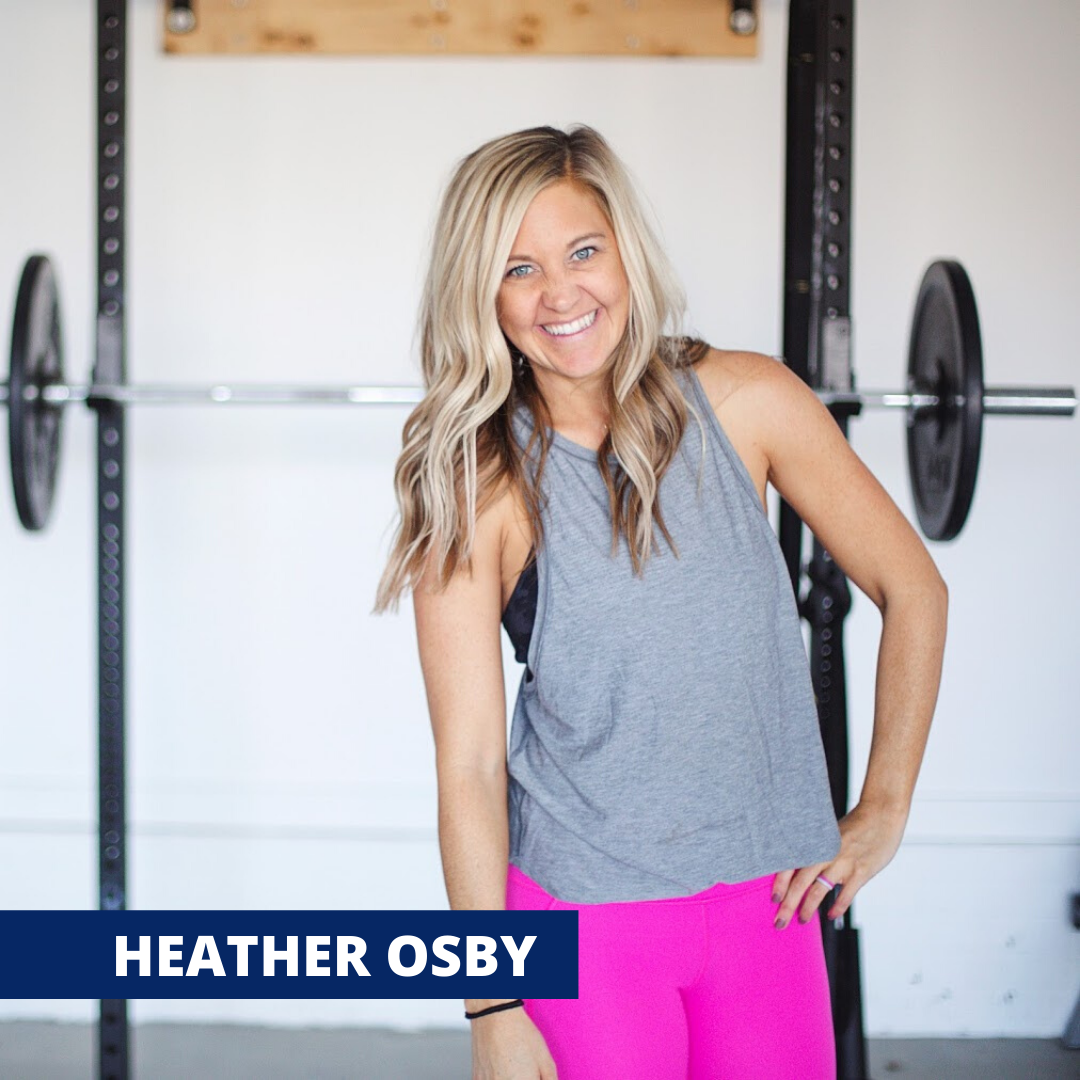 Heather is a Pregnancy & Postpartum Athleticism Coach, Crossfit Trainer, and Swear word enthusiast.
In 2013 I was pregnant with my first child and trying to keep up with everyone in my Crossfit gym. There was zero information out there for someone like me who liked working out intensely and wanted to continue to do so through pregnancy.
After becoming a mother and shifting my training business to working primarily with mothers I turned my confusion into a
I had to figure it out on my own.
I've spent the last 7 years specializing in pregnancy and postpartum fitness.
I live in Iowa with my husband, 3 daughters, and 2 big (kinda dumb) dogs.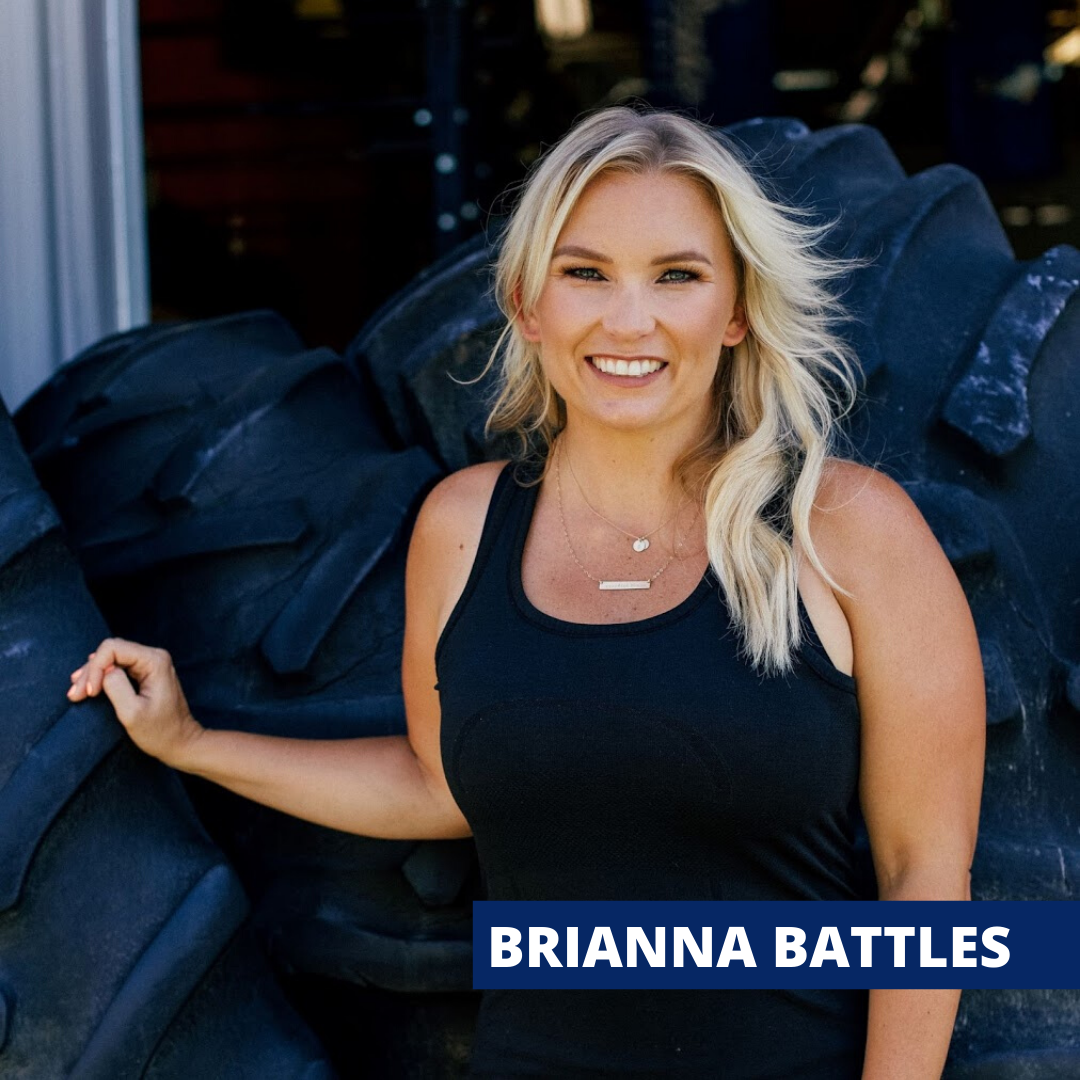 Founder of Pregnancy & Postpartum Athleticism, an online education company for coaches and athletes. 
I specialize in coaching pregnant and postpartum athletes, as well as educating coaches on how to help athletes navigate the physical and mental considerations of training during these chapters in a woman's life.
We can't control every variable associated with pregnancy, labor, delivery, birth or motherhood in general. But exercise is something we do have control of which is exactly why Heather and I created this program.
I live in Southern California with my husband, 2 sons, and our 3 legged dog.
Frequently Asked Questions
I'M ALREADY HALF WAY THROUGH MY PREGNANCY, IS THIS PROGRAM STILL WORTH IT?
Yes! Most of the adjustments to strategy and training happen after the 20-week mark anyway, and that still months and months of training to navigate. The second half of your pregnancy is truly when you need the MOST support.
WHAT EQUIPMENT DO I NEED?
You will need: dumbbells, kettlebell, long resistance band and a mini resistance band.
WHAT FORMAT DO THE WORKOUTS COME IN?
You'll get a downloadable PDF and access to the program in Teachable. Workouts and demo videos are easily accessible in Teachable via a computer or cell phone.
NAVIGATE YOUR TRAINING IN A WAY THAT KEEPS YOU SAFE, YOUR BABY SAFE & YOUR BODY STRONG.
---
This chapter of life may be temporary, but it has significant impact on your long-term athletic performance and how you feel on a daily basis.
You deserve more than being left to your own guessing, or guidance from people who just don't totally get it.
We get it.
Fitness is part of who you are, adapting that fitness for pregnancy is hard. We want to help you do it in a way that feels good, is less stressful and less generic.
We are with you.
The Pregnant Athlete At-Home Training
---

A DONE FOR YOU EXERCISE PROGRAM THAT WILL TAKE THE SECOND GUESSING OUT OF YOUR WORKOUTS AND GIVE YOU A HEAD START ON YOUR POSTPARTUM RECOVERY AND FITNESS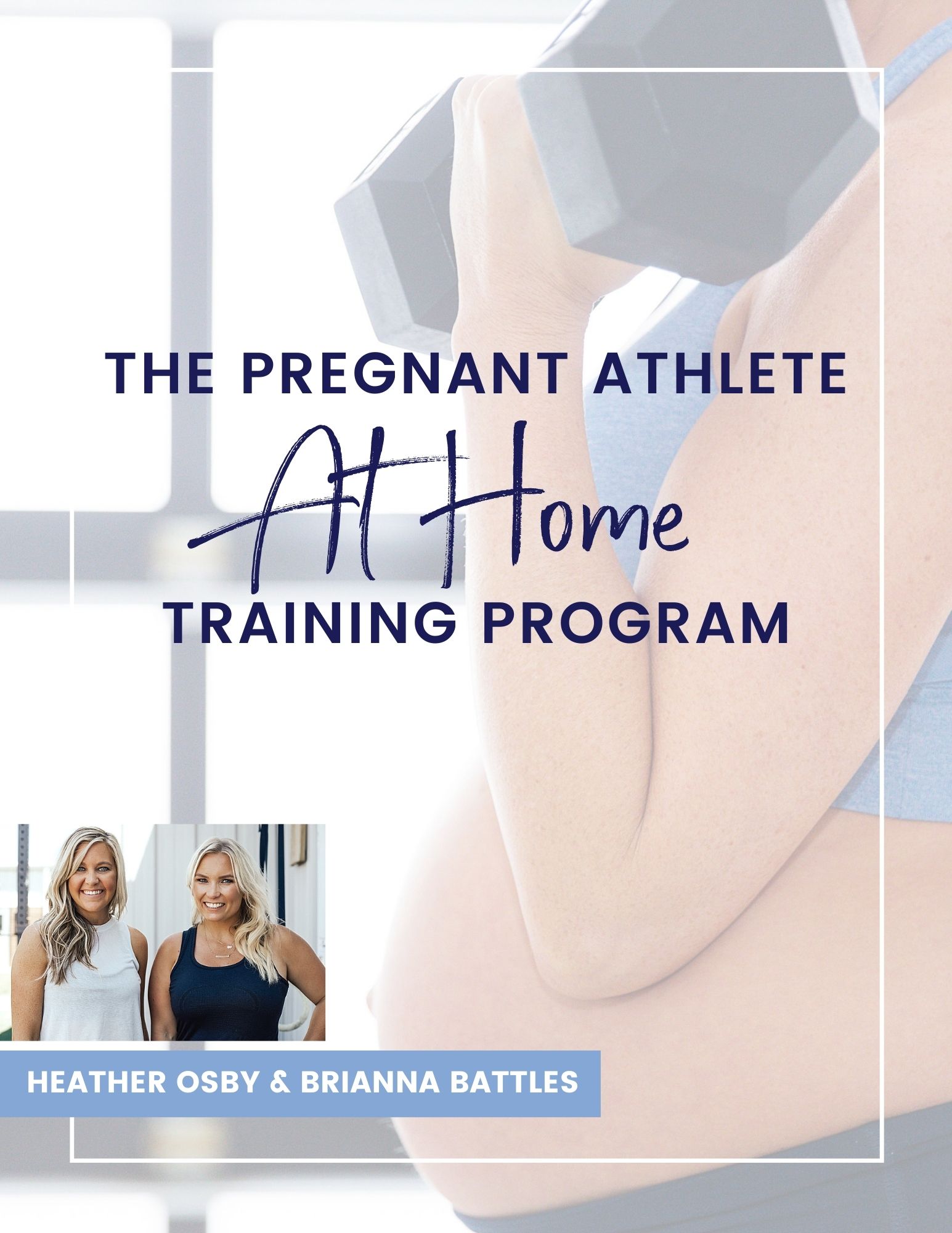 Today's Price = $79